Trio HLK with Evelyn Glennie, Queen's Hall, Edinburgh. Concert Review by Jim Gilchrist: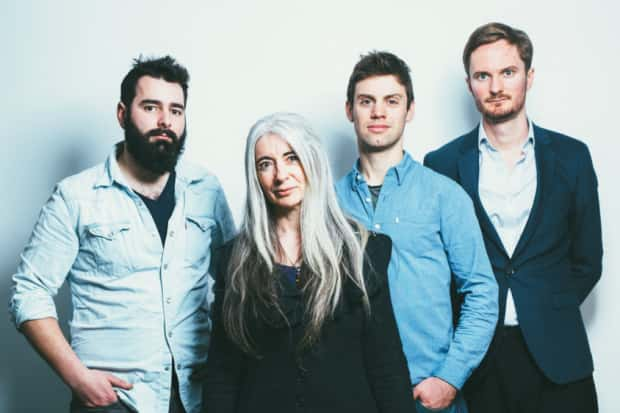 The Scotsman 18th May 2018
AN UNSUSPECTING fragment from one of Bach's cello suites mustn't have known what hit it, as Trio HLK, joined by percussion virtuoso Dame Evelyn Glennie, hijacked it amid a melee of heavy-metal intensity. With Glennie's vibraphone ringing and Ant Law's eight-stringed guitar howling ferociously over slams from pianist Richard Harrold and drummer Richard Kass, The Jig as they cursorily titled it, was the climax and arguably the highlight of a striking launch concert for the trio's debut album, Standard Time. Queen's Hall, Edinburgh **** As the album title slyly suggests, along with the disembodied clock parts on its sleeve, Trio HLK are all about the deconstruction of fragments, not mention time signatures, of often familiar numbers, which they do with sometimes cerebral, sometimes explosively visceral intent. Thus Dizzy Gillespie's Anthropology became Anthropometrics, dissected by Harrold's jagged boogie lines and by the seemingly multi-armed Kass's bewilderingly shifting rhythms. Glennie, hemmed in by a veritable stockade of vibes, marimba, tympani and assorted percussive gewgaws, emerged for a solo spot, hands flickering in an urgently driven piece for steel handpan and prepared tape, and to spar energetically on a separate drum kit with Kass in a number which concluded with a formidable break from the HLK drummer.
Read more here
Please follow and like us: