---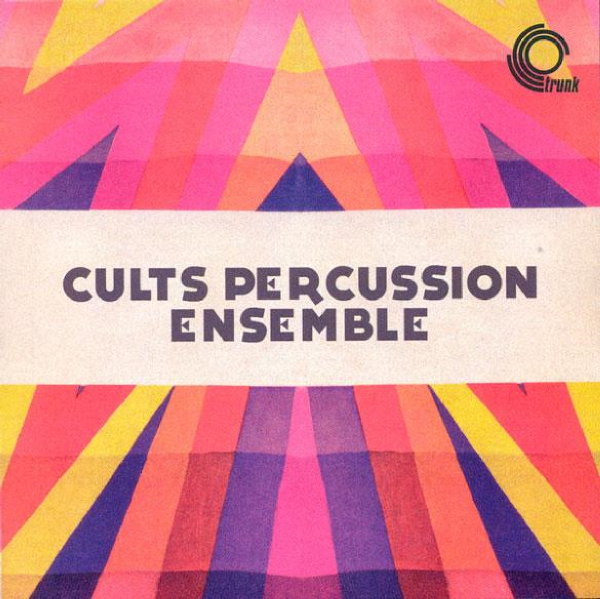 ---
Cults Percussion Ensemble
October 2012
Trunk JBH046
The Cults Percussion Ensemble must have one of the best group names of all time. To many it will immediately come across as something sinister, a touch spooky and possibly a bit dramatic too. They are certainly two of those but the use of the word "Cults" here is easily misinterpreted. Cults, in this case, is the suburb of Aberdeen.
This is the only album by the group. Assembled by percussion teacher Ron Forbes in 1976, the average age of the students was just 14. They came from a few of the schools in the area, including the Cults Academy, Ellon Academy, Aboyne Academy, Inverurie Academy and Powis.
Over the years the original privately pressed album has achieved a little notoriety, not just because of the very beautiful music, but also because of the notable presence of one future star – Evelyn Glennie, here just 13 years of age.
Forbes: Autumn Carillon
Barrozo/Forbes: Baia
Traditional/Forbes: My Love She's But a Lassie
Forbes: Circles
Forbes: Percussion Suite, Movement III
McKinnon: The Little Dancer
Forbes: Two Jubilee Pieces
Forbes: Erlangen Polka
Traditional/Forbes: Dream Angus
Rodgers/Forbes: Surrey with the Fringe on Top
Traditional/Forbes: Irish Washerwoman
Forbes: Polymers
Percussion: Evelyn Glennie, Elspeth Rose, Carole Coutts, Michael Urquhart, Rhoda Beddie, Jennifer McKay, Lesley Ponting, Elizabeth Fyvie, Angela Forbes, Susan Neil & Margaret McKinnon
Conductor: Ron Forbes
---
---
Isles of Wonder
August 2012
UMC 6927
This recording features the musical highlights from the jaw-dropping Opening Ceremony of London 2012 Olympic Games. Evelyn's immensely popular performance and musical contributions are featured on the fifteen minute track And I Will Kiss, which accompanied the Pandemonium section of the ceremony. The infectious, energetic drumming on this track depicts the industrial revolution. The beautiful Caliban's Dream – a solemn song of hope – features Evelyn on the Glennie Aluphone accompanying haunting voices. Caliban's Dream was performed as young athletes made their way to light the Olympic Cauldron.
Frank Turner: I Still Believe
Various: Jerusalem; Flower of Scotland; Danny Boy; Bread of Heaven
Elgar: Nimrod (from the Enigma Variations)
Underworld: And I Will Kiss
Mike Oldfield/Bach: Tubular Bells/In Dulci Jubilo
Vangelis: Chariots of Fire
Blanck Mass: Sundowner
Dizzee Rascal: Bonkers (Radio Edit)
A R Rahman/Jaspreet Jasz: Nimma Nimma
Emeli Sandé: Heaven
Traditional/Emeli Sandé: Abide with Me
Arctic Monkeys: I bet you Look Good on the Dancefloor (Live)
Lennon/McCartney (performed by Arctic Monkeys): Come Together (Live)
Underworld: Caliban's Dream
Chemical Brothers: Galvanize
High Contrast: Moon Watcher
Underworld: Always Loved a Film – Instrumental
Underworld: Dark & Long (Dark Train) (Remix)
Pet Shop Boys: West End Girls
Underworld: Minneapolis (High Contrast Remix)
High Contrast: Reach
High Contrast: Ghost Dance
Underworld: Confusion The Waitress (Dance Price & High Contrast Remix)
Wretch 32/L: Traktor
F Buttons: Olympians (High Contrast Remix)
High Contrast: Can't Stop this Fire
Underworld: Moon in Water (Instrumental Remix)
Underworld: Crocodile (High Contrast Remix)
U2: Where the Streets Have No Name (High Contrast Remix)
High Contrast: For Years
Underworld: Dirty Epic (Darren Price & High Contrast Remix)
High Contrast: The Long Way Home
Underworld: Dark & Long (Darren Price & High Contrast Remix)
Underworld: Rez (Darren Price & High Contrast Remix)
David Bowie: Heroes
---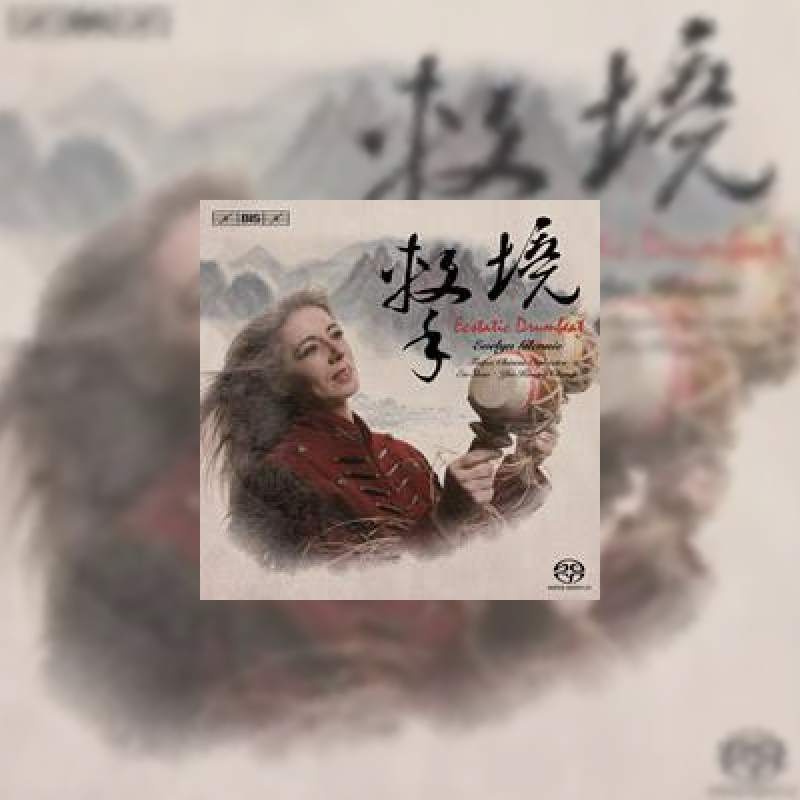 View in Evelyn Glennie Shop
---
Ecstatic Drumbeat
July 2012
BIS BIS-SACD-1599
An exciting collaboration between Evelyn Glennie and the Taipei Chinese Orchestra has resulted in this recording of newly composed pieces for percussion and Chinese orchestra. Unique arrangements of other works, originally for percussion and Western symphony orchestra, are also featured. Doubtless a new sound-world to many, the Chinese orchestra provides a broad and distinctive range of sounds unobtainable on Western instruments. This fascinating CD displays those sounds in all their resplendent glory.
Yiu-Kwong Chung: Concerto for Percussion and Chinese Orchestra
Keiko Abe: Prism Rhapsody
Živković: Born to be Wild
Toshiro Mayuzumi: Concertino for Xylophone and Orchestra
Yiu-Kwong Chung: Emperor Qin Crushing the Battle Formations
Solo Percussion: Evelyn Glennie & Tsung-Hsin Hsieh
Solo Suona: Tzu-You Lin
Conductors: En Shao & Yiu-Kwong Chung
Taipai Chinese Orchestra
---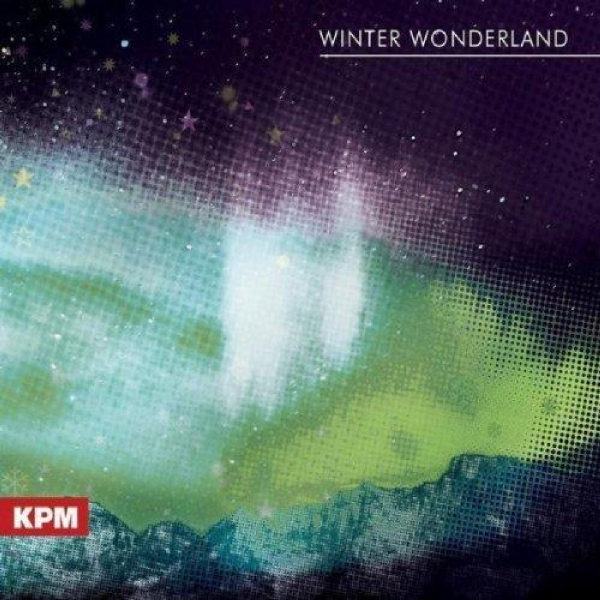 ---
Winter Wonderland
November 2011
KPM KPM 800
Winter Wonderland features beautiful soundscapes of sparkling percussion and eerie atmospheric strings – a panorama of icy allure. It captures the magic of seeing your first snowflake and will mesmerise you with its radiant gleam. Let Winter Wonderland enchant you.
Glennie/Sheppard: Winter Waltzer
Glennie/Sheppard: Dalbergia
Glennie/Sheppard: North Cascades
Glennie/Sheppard: Frost Flowers
Glennie/Sheppard: Aventurine
Glennie/Sheppard: Diamond Dust
Glennie/Sheppard: Porcelain Forest
Glennie/Sheppard: Lunar Blue
Glennie/Sheppard: Simple Stars
Glennie/Sheppard: Celestial Aurora
Glennie/Sheppard: Stella Dendrites
Glennie/Sheppard: Haunting Lights
Glennie/Sheppard: Ice Drive
Glennie/Sheppard: Divine Halo
Glennie/Sheppard: Jar of Bells
Glennie/Sheppard: Thundersnow
Glennie/Sheppard: Last Bright
Solo Percussion: Evelyn Glennie
Cello, Synths & Sequencing: Philip Sheppard
---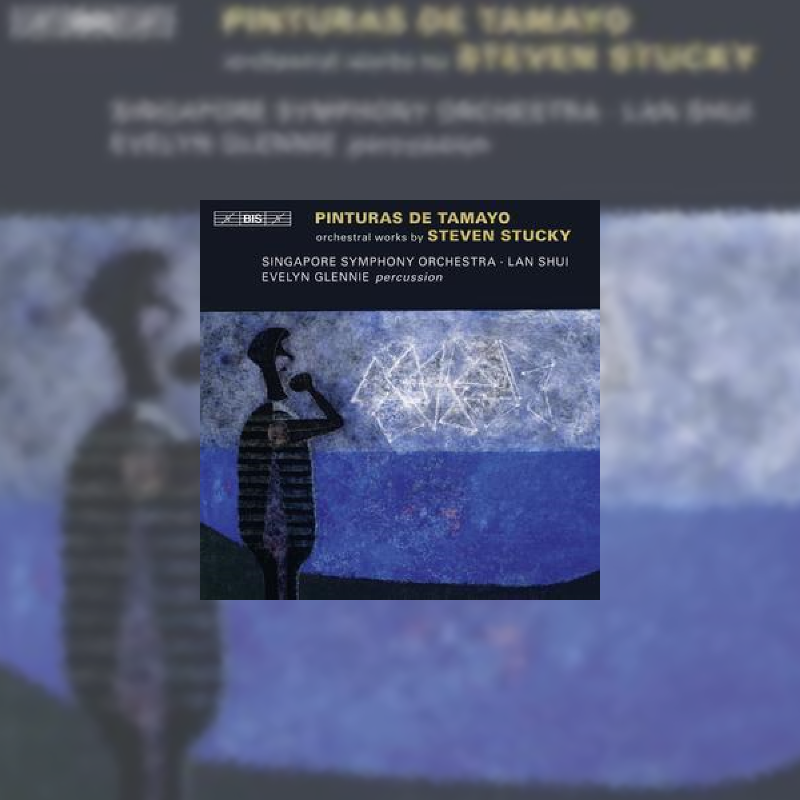 View in Evelyn Glennie Shop
---
Steven Stucky: Pinturas de Tamayo
April 2010
BIS BIS-CD-1622
Pinturas de Tamayo is the result of American composer Steven Stucky's encounter with the art of the Mexican painter Rufino Tamayo. Initially struck by the painting The Great Galaxy – reproduced on the cover of this CD – he chose this and four other paintings as his points of departure for a five-movement suite, which although it is far from pictorial certainly offers as much colour and poetry as the paintings themselves. In Spirit Voices for percussion and orchestra, Stucky has explored mythical beings from around the world, including Coyote, the trickster god of the Navajo Indians, mountain goblins of Japanese folk culture, and the Scottish bean nighe, a female wraith portending death.
Stucky: Spirit Voices
Stucky: Pinturas de Tamayo
Stucky: Second Concerto for Orchestra
Solo Percussion: Evelyn Glennie
Conductor: Lan Shui
Singapore Symphony Orchestra