Together We Can, a sonic garden designed by Peter Eustance, with sound design by music students from Brunel University, performances by Evelyn Glennie, and in partnership with Papworth Trust, has made Chelsea Flower Show history with its unique acoustic approach and won a 'Silver Gilt' award at this year's show.
Aimed at promoting the charity's inclusive vision for disability, the garden reflects Evelyn's passion and ability, and was particularly motivated by her fascination with the 'sea music' produced by the women of the Vanuatu Islands who create incredible rhythmic songs with just their hands, water and voices. The Together We Can garden concept combines Evelyn's motto "Teach the World to Listen", with the vision of Papworth Trust to "Help us create a world where disabled people are seen for what they can do".
For a week every RHS Chelsea Flower Show visitor had the opportunity to visit and experience how the water marimba generated the garden's acoustic pulse, harnessing natural materials of the landscape – water, sun, wood, earth, turning the garden itself into a musical instrument.
The garden's backdrop was a natural woodland copse of birch and hazel, strikingly interwoven with features that evoked the equipment of a recording studio. In the foreground, water cascaded from the pool. Precisely sawn York stone set in concentric radial patterns resembled sound waves transmitting towards the audience. Green oak monoliths and solid benches sculpted to mimic the sinuous lines of the garden added to the acoustic pattern. Overall the form of the garden was reminiscent of the structure of the ear. Soft planting creating a diaphanous, dancing screen that swayed to the music, with floral soloists adding to the horticultural concerto.
Thank you Papworth Trust for overseeing the project and making it happen!
To know more about the garden, visit here.
To read the Papworth Trust's daily blog on the garden, head here.
A video collection on how the garden came about, here.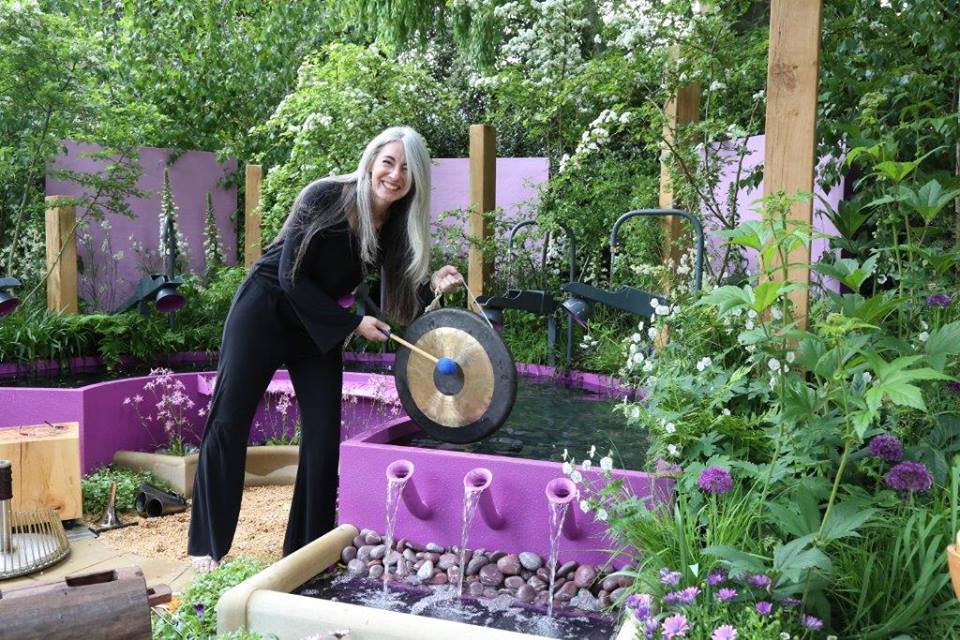 Evelyn Glennie
"The reaction to both the garden and my playing of the garden has been amazing and I really hope that the RHS will continue to accept innovative, unique gardens like ours into the show. I feel that we've really pushed the boundaries and the results have been fantastic, certainly the feedback I've heard has been overwhelmingly positive."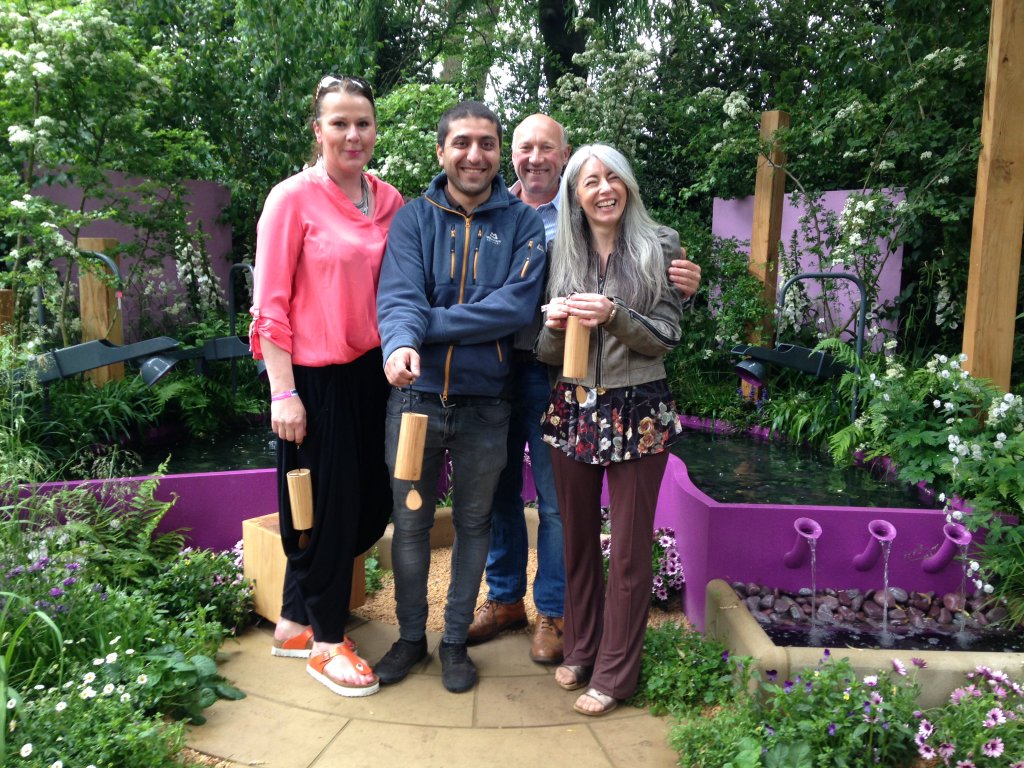 Helen Fairhurst, Senior Marketing Manager for Papworth Trust
"We are delighted to have been awarded a 'Silver Gilt' for our garden and hope that it helps us achieve our aim of helping to change society and show that everyone should have the same opportunities so they can achieve their ambitions. The garden is attracting lots of attention and we hope that even if we change the perception of disability of just some of the 160,000 people who passed through the show we will have achieved what we set out to do."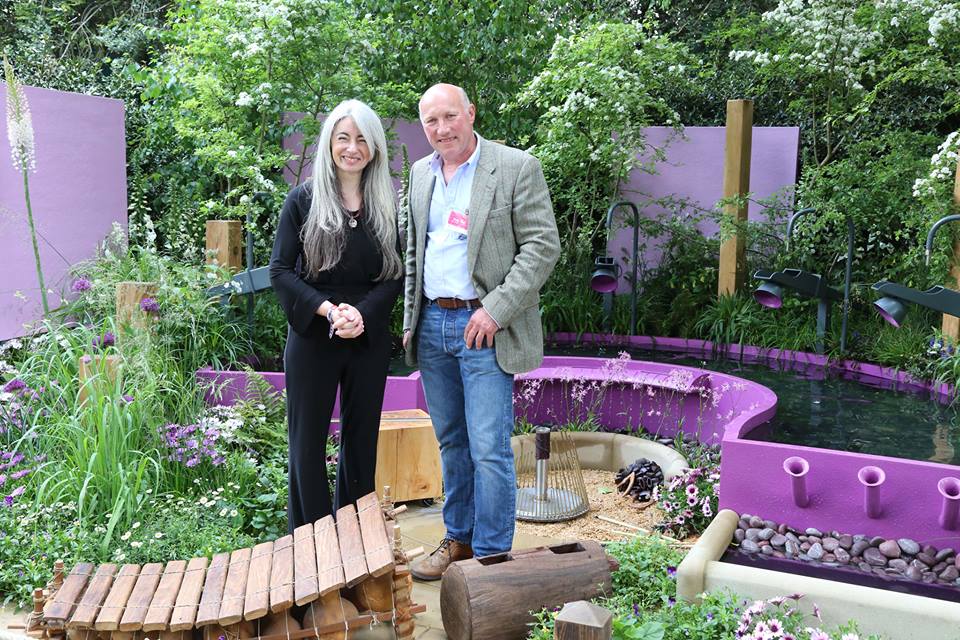 Peter Eustance, Symphonic Gardens
"It has just been the best experience and I am so delighted to have been a part of it. The most rewarding for me has been the response all throughout the week. It is normally a show garden that has such a response. But Together We Can has drawn people in – physically, mentally and even emotionally."
Dan Christovic, Sonic Arts Student, Brunel University
"As a student, it is fantastic to be able to work on such as high-profile project. During the week I've spoken to many interesting people and seen a lot of the show. Absorbing the other gardens also brings to light how different the Papworth Trust garden is, as it truly is one of a kind. Adding to the uniqueness of the garden, the music changes depending on how often the swinging arms dip into the water, which is never at the same frequency."
Top left to right: Ardeshir Mostajeran, Carl Faia, Phil Maguire, Colin Riley, Peter Eustance, Reuben Abbott, Matt Collins, Dan Christovic
---
---